Camp Quality in China Events
Nanhai and Foshan Cultural Tour
It was a very early start for our companions last weekend as we took 70 campers and companions for a two-day education tour of Nanhai and Foshan.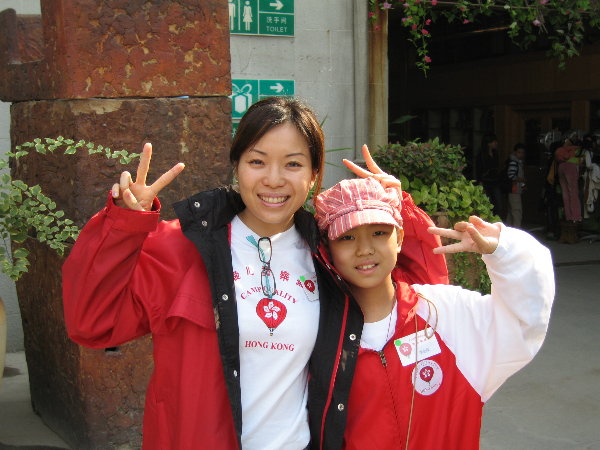 After a three hour ferry ride, our enthusiastic companions reunited with our little friends from the Sun Yat Sen hospital for our two-day camp in the Nanhai and Foshan region.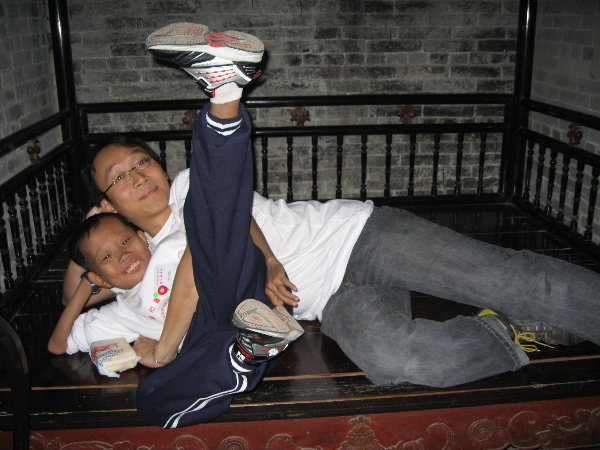 Nanhai has some well-known tourist sites and we visited three of its noted scenic zones. First on the list was the "Wong Fei Hong" Hall of Martial Arts & Lion Dance Cultural Centre. Nanhai has always been well known for being the hometown of the popular Chinese dragon and lion dance and Foshan is famous for its most influential and world-renowned Kung Fu master, Wong Fei Hong.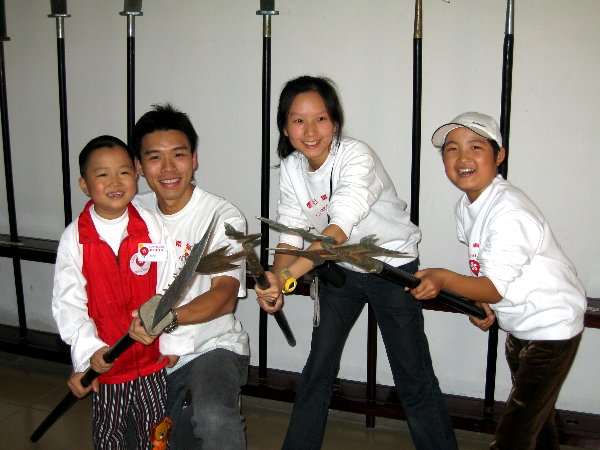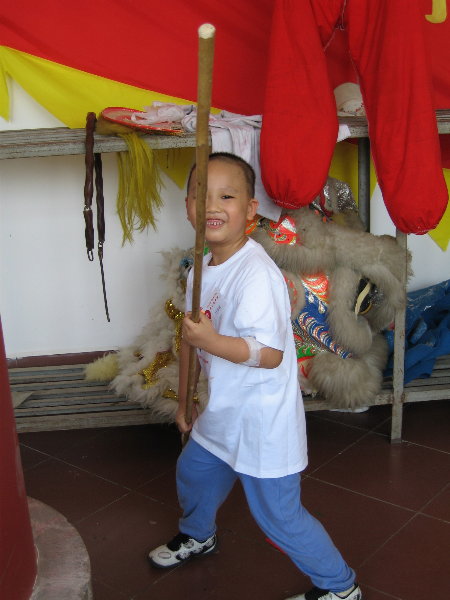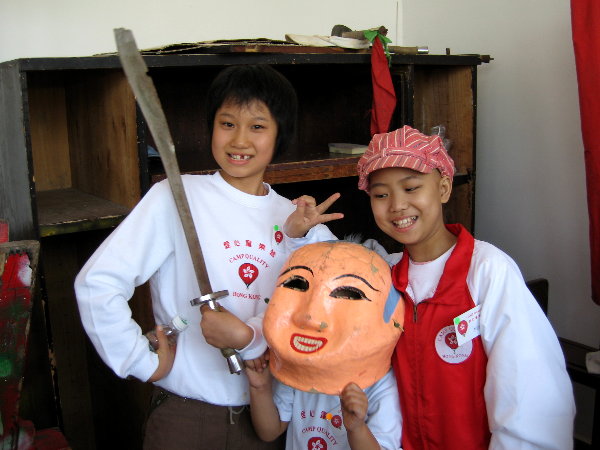 In the centre, the children got to view many stories about this legendary Kung Fu master since more than 100 films and TV series based on his life has been produced. The children also go to learn of his works as a highly acclaimed Chinese medical doctor and lion dance master. The highlight of the visit, however was a martial arts performance by some of the disciples from the martial arts school as well as the very skillful, dance of the awakening lion.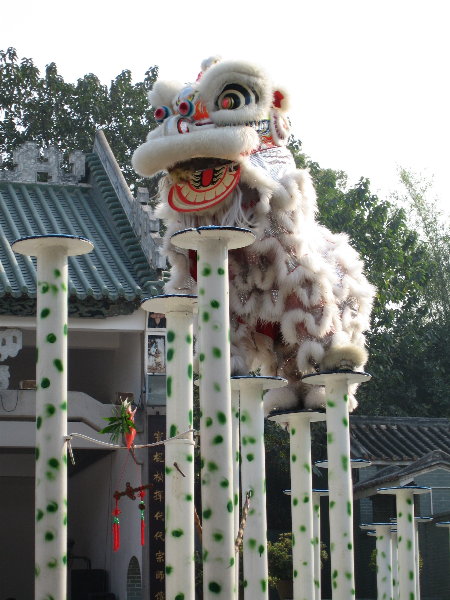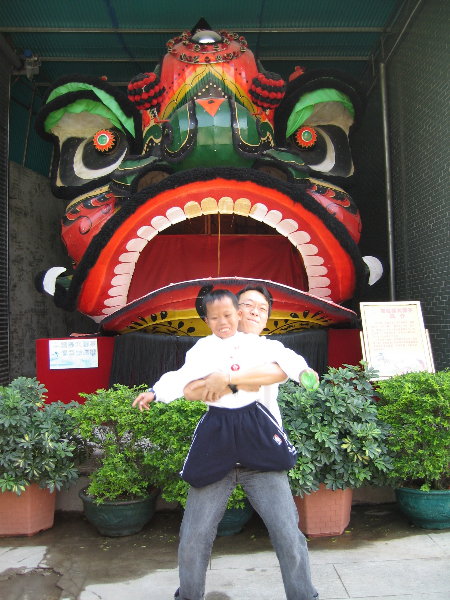 By now, everyone had started to feel hungry so we headed for lunch at a local restaurant.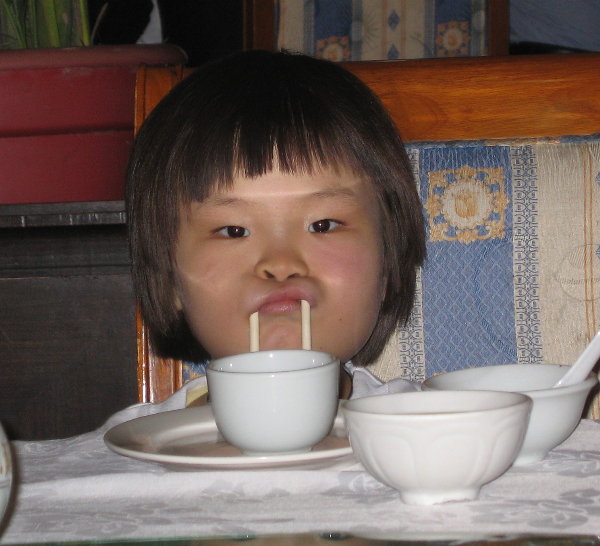 After lunch, we boarded our two buses for a short ride to the Xiqiao Mountain, which is located southwest of Nanhai and reputed as being one of the four most famous scenic mountains in southern Guangdong. First on the agenda was a visit to view the very impressive "Goddess of Mercy" bronze statue, which stands 61.0 meters tall and is the tallest sitting statue in the world. The campers and companions had to climb over 300 steps to reach the top of the statue, which is surrounded by water and accessible by four bridges. This was a pleasant scenic site sincere there was a spacious terrace for the children to run around or feed the carps. Below the statue, there was a five- storey hall with an exhibition museum, which you could also wander around.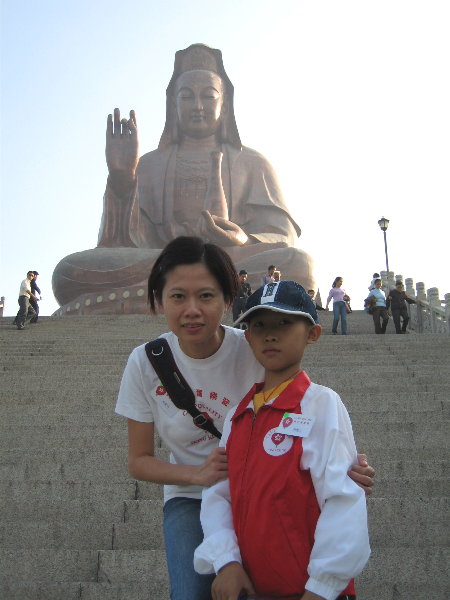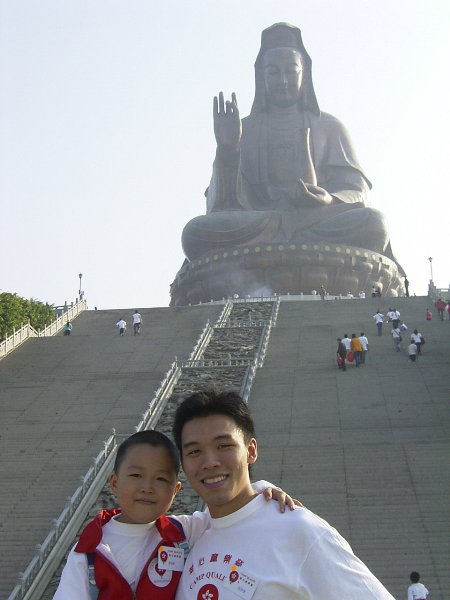 A quick hop on the bus took us to our next destination, the Square Garden bamboo Garden. This was quite an unusual place since the species of the bamboo was meant to be square, hence the name Square Garden bamboo but it didn't convince our campers and companions, both adamant that it was round and not square!!
Not long after, it was time to board our buses and head for our overnight stay at the Clifford "Golden Lake" hotel in Foshan City which was a 45 minutes bus ride.
The campers got rather excited as we approached our bed for the night because the hotel we were staying had a European feel to it, rather like a Mediterranean holiday village so they were very excited on arrival.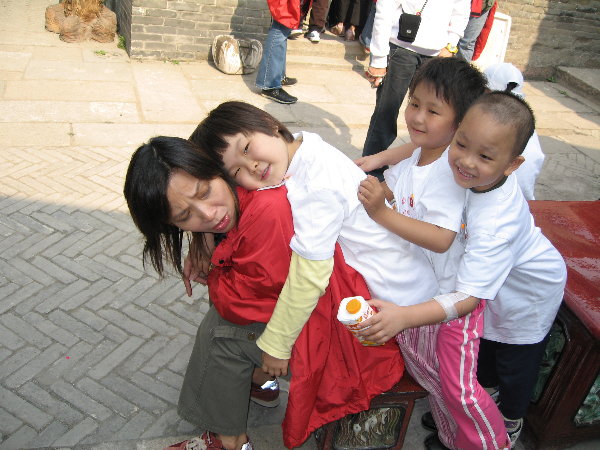 Next morning, after breakfast, we continue our education tour on to Foshan. This 1,300 years old town is well known for its Ceramic and pottery making, handicrafts, silk weaving and paper cutting. Our first stop was the Ceramic Factory & Arts and Crafts Folk Institute.
This was an interesting and fun visit since the children got the opportunity to view the many artisans at work in their studios. The institute was separated into different work studios and the campers & companions got to view its raw materials, tools and equipment and of course the finished ceramic products such as daily utensils as well as decorative items. The campers even got some hands-on experience too!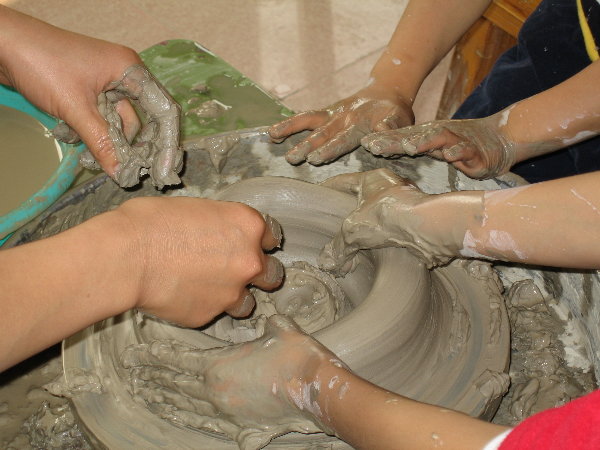 The Ceramic and Clay Fork Art Institute was definitely a big hit for all since as we departed, we saw nearly every little camper with a little bag as they boarded the bus and some companions with some bigger bags boarding the buses!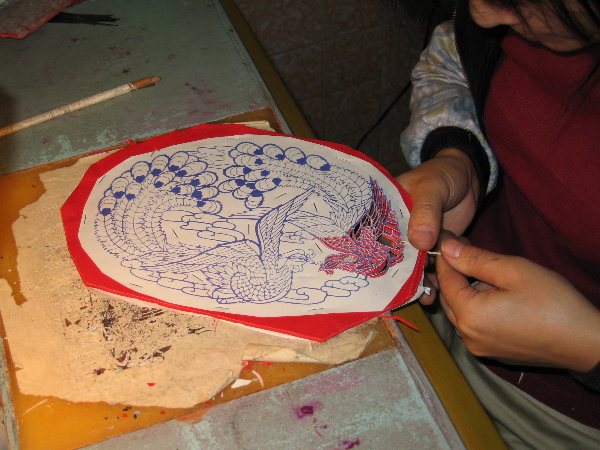 Throughout the duration of the two-day camp one obvious difference we all notice between our HK campers and those of the mainland was how quickly they seemed to be able to inspire and care for the other campers. They may not have known each other prior to camp but they sure made an effort to get to know each other. It was pretty refreshing to see the genuine concern they have for their little friends and they really do
seem to bring out the best in each other, even the mischievous ones!