Camp Quality in China Events
Amoy Shenzhen Plant Visit & Evergreen Rainforest Cultural Camp
On Saturday 21st May, a group of over 40 companions and staff set off for Shenzhen to take our mainland campers for their two day Evergreen Tropical Rainforest Culture Camp.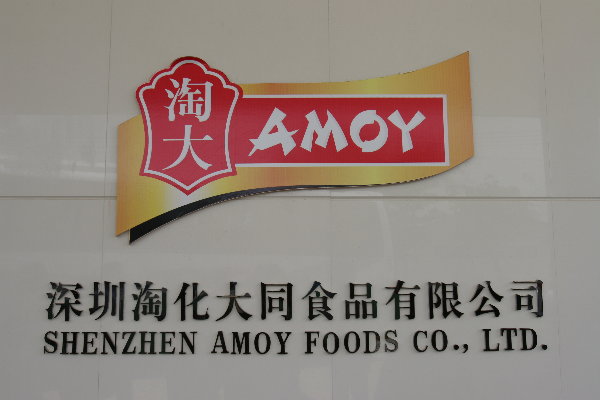 The weekend activities started when we met up with a busload of excited campers and several medical volunteers from the Sun Yat Sen Hospital in Guangzhou at our first meeting point, the Shenzhen Amoy Dim Sum Plant.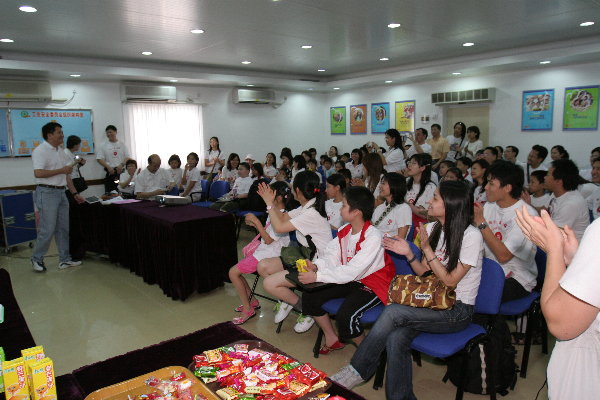 Through the kind support of Ms Christina Keilthy at Amoy, we were once again allowed another rare opportunity to visit their plant and offer the children Dim Sum workshop classes but this time, it was to bring a little joy and excitement for the benefit of our mainland campers.
Under the excellent guidance of Mr. Simon Tam and Ms. Pearl Qiu from Amoy, the Camp Quality group was given another very warm welcome upon arrival and bags and bags of sweets and lollies were handed out by the team even before we started! Because we had over 70 people, we were split into two groups. However, before we started, everyone had to be properly clothed in Amoy uniform and the necessary hygiene measures adhered to, the companions were in hysterics since we couldn't see much of the kids faces when they were in their protective clothing, they looked really cute even though we couldn't tell who was who?!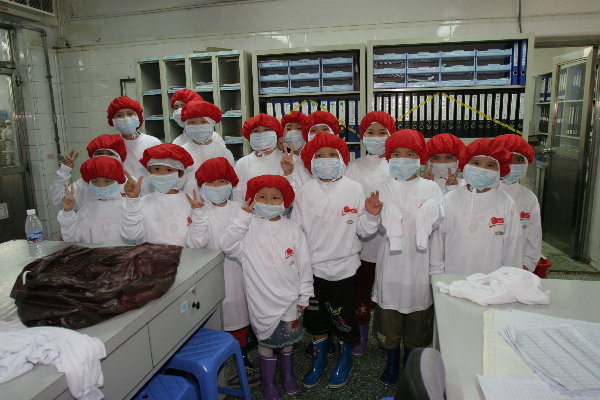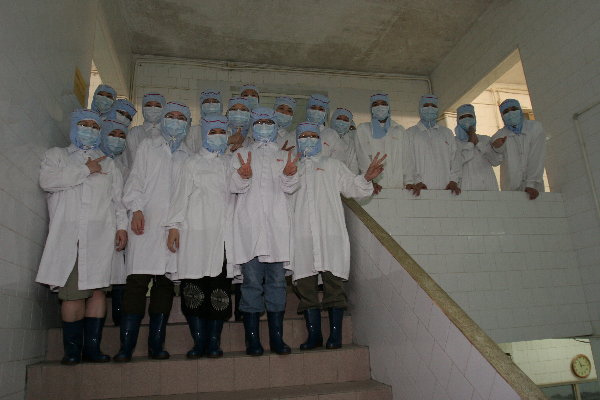 The first group was given a general introduction of the Shenzhen Amoy Plant before being taken away on the plant tour. The second group started on their Dim Sum workshop classes to the delight of many. Many of the kids didn't even need to be shown what to do, they were already experts at mastering the art of Dim sum-making, with favorites such as Prawn dumplings or as we say it "Ha Kou", pork dumplings, wontons etc…. We all stopped for a delicious dim-sum lunch of Amoy favorites and they were certainly tasty since everything disappeared after 10 minutes!!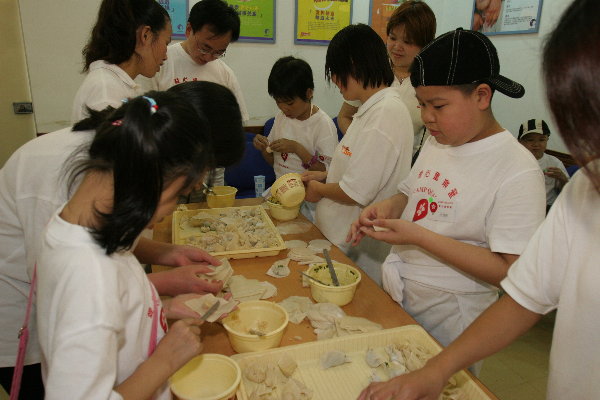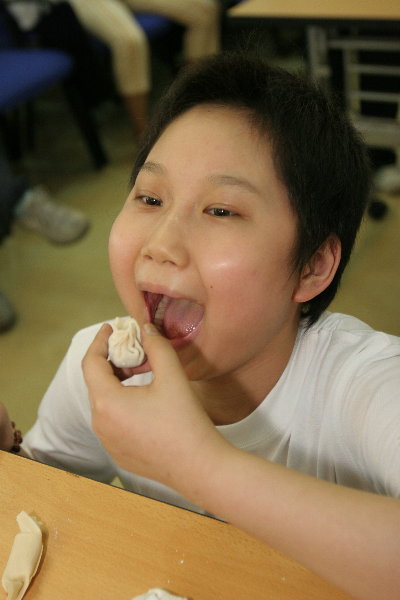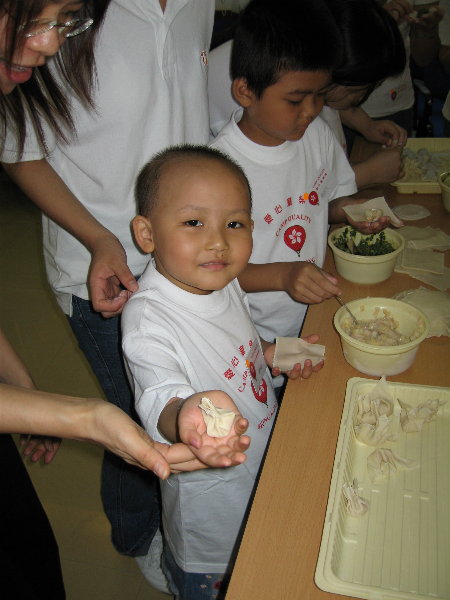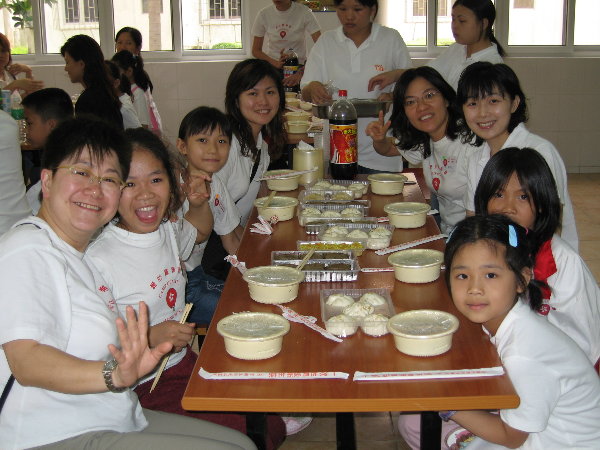 In the afternoon, we were all taken to Amoy Garden for a tree-planting ceremony and it was a wonderful way to end, what was a very enjoyable day for all.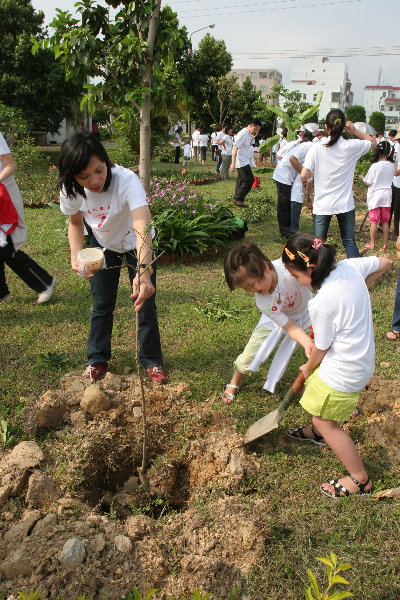 We then board our bus to head to the lovely seaside resort of "Dai Mui Shan" where our group was staying at the Hotel Patttaya for the night. Since the bus ride was very long, over 1hour, everyone chatted and some kids even sang to keep everyone entertained on the road.
On Sunday morning, after breakfast, we set off to Ocean Word at "Sai Mui Shan" after a five-minute bus ride, everyone was already excited to quickly get inside. Everyone was handed a map and we followed our guide who take us around the park to view the many exciting mysteries of the underwater world. The Park had fantastic array of marine life including huge turtles, sharks and different variety of fishes on display.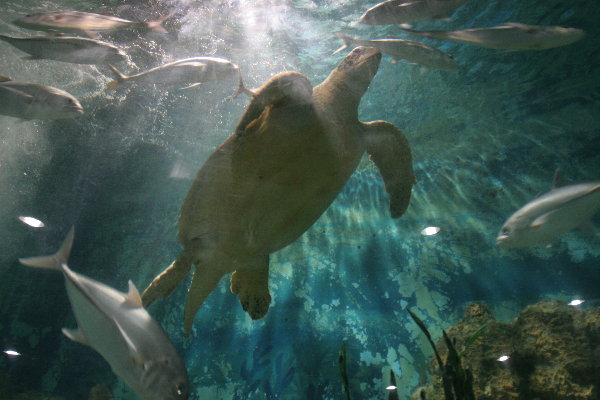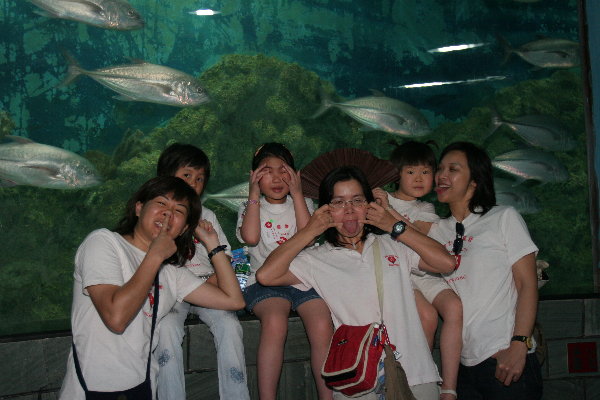 Ocean World had a big underwater tunnel, which the kids could watch the feeding of sharks at very short range.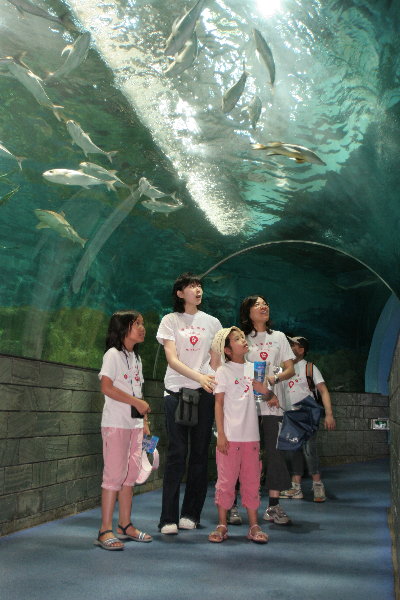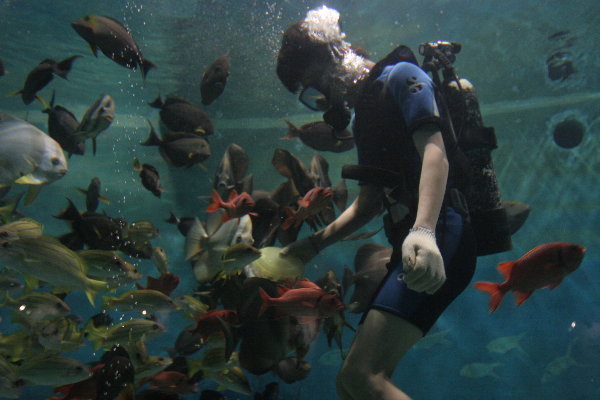 The next stop was the Ocean Theatre, where divers from the Ukraine showed off the spectacular diving skills, Sea Lions and dolphins also give us a great performance of their amusing tricks.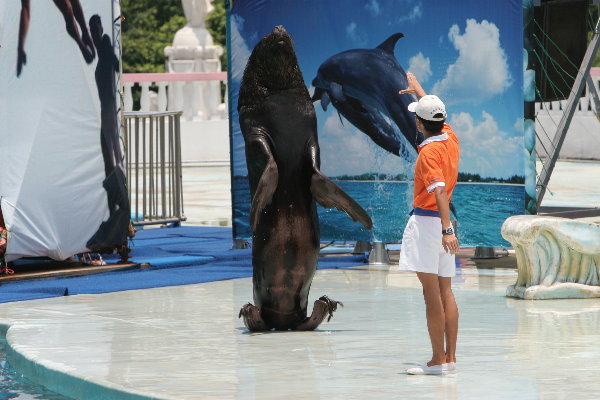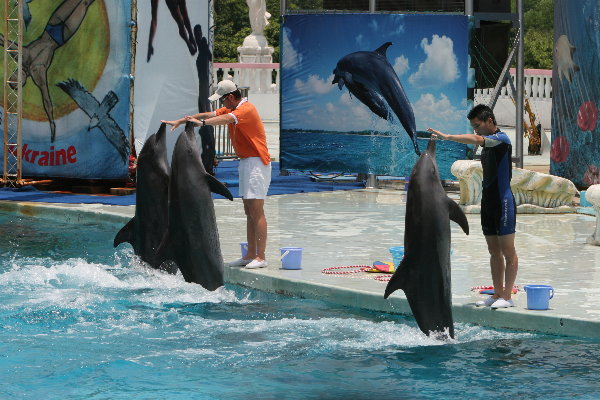 After lunch, we descended on to the Evergreen Tropical Rainforest Cultural Park at the Evergreen Resort. Here the kids were introduced to a completely new "greener" way of living. We were guided through a Rainforest Park complete with real size dinosaurs and other interesting finds on the way.
The children were also educated in recycling and appreciating all the natural resources they live in and how to live in harmony with the environment. We were treated to a 30 minute musical show, whereby, the performers use recycle materials as music instruments, the outcome was pretty impressive too! It was also amusing to see the kids try to play music with some of these recycle pieces.
All too soon, it was time again to say goodbye as we all had to go our separate ways, the companions had to take the ferry back to Hong Kong whilst the campers had a long bus journey back to Guangzhou and no doubt we will see them again very soon!