Camp Quality in China Events
Mission Hills Mid-Autumn Camp
Last weekend over 40 lucky mainland campers got to enjoy a fruitful, healthy and happy early mid-autumn festival Camp at one of China's most comprehensive and extensive leisure and recreational facilities – The Mission Hill's Resort.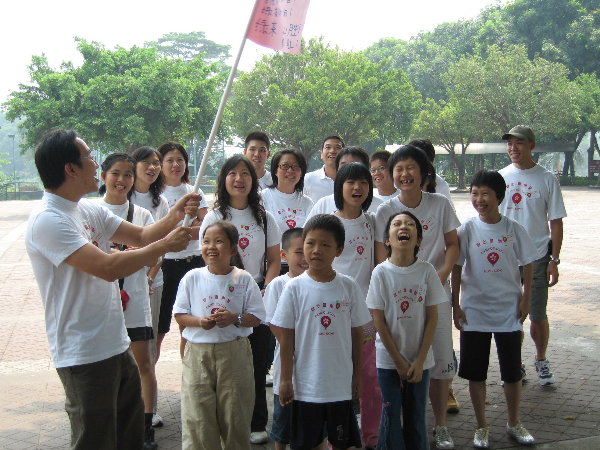 Camp Quality had arranged a multitude of fun-filled and educational programs at this wonderful resort, which our own Hong Kong campers just completed an action packed Easter camp just a few months ago.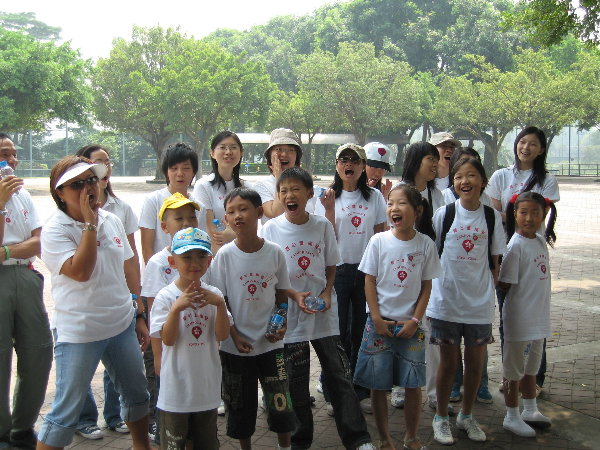 Apart from sports activities like swimming, tennis, badminton and mini-track-and-field events, there were also a series of outdoor adventure activities such as orienteering and team building adventure games aiming at building up the kids' team spirit, broaden their horizons and enriching their knowledge.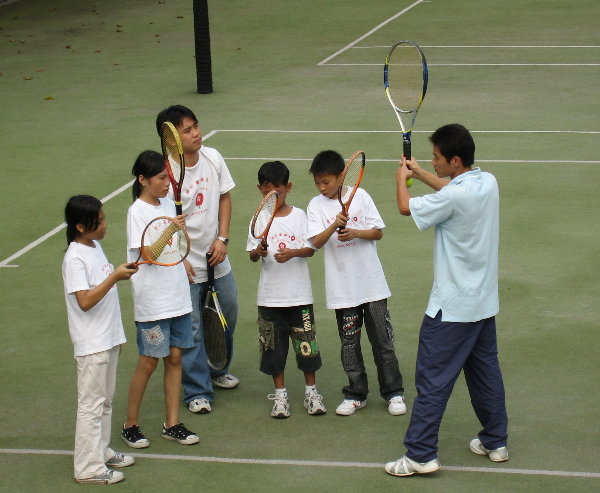 Once again under the direction of Camp Commander, Charles Yang and his team of staff, after meeting up with their respective Hong Kong companions at the Country Club, our two- day mid-autumn camping event begun with introduction by Camp Chief, Ken who gave everyone a quick briefing and orientation of what was expected of them for the next two days. Everyone was then split into 4 groups, each team were to come up with a team name and slogan for their particular team as well as their chosen Team Leader.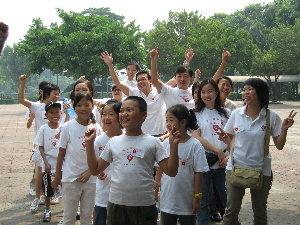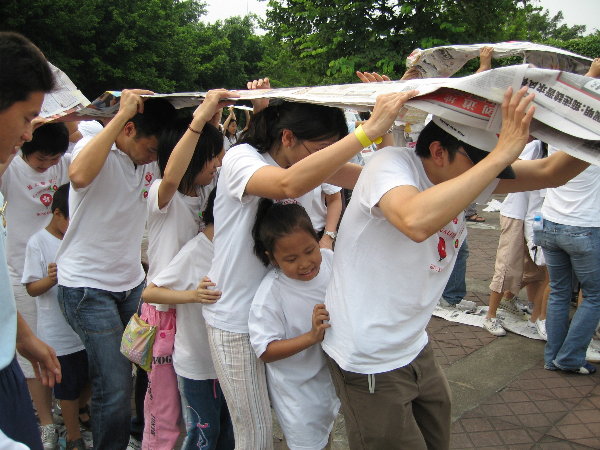 After lunch, the serious competition began. After a few warm up exercises and getting to know each other, the real competition started and each team were enthusiastically competing to win points for their particular team.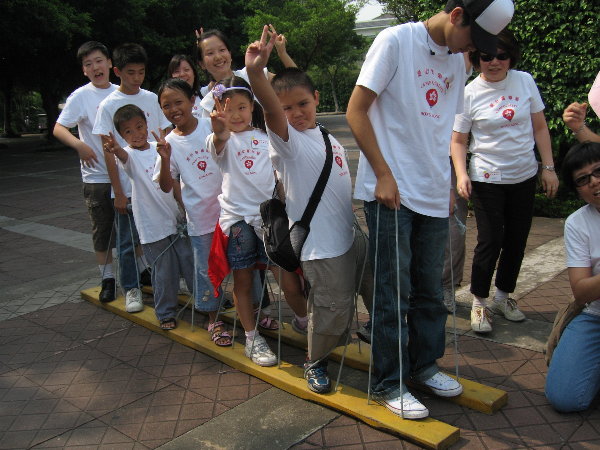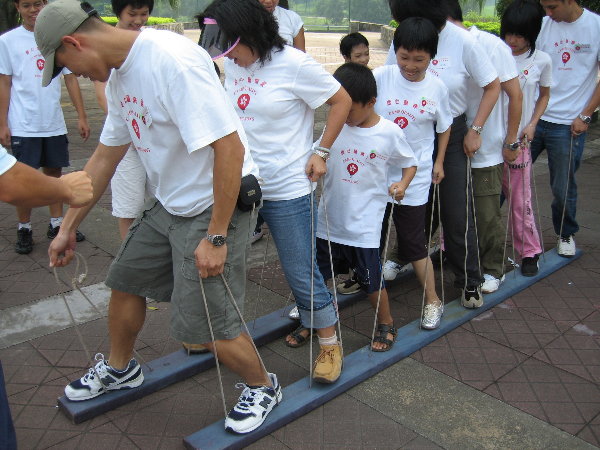 Although the weather was very hot for this time of the year, this didn't dampen the camper's spirits as they got to enjoy an array of outdoor fun and games; some of them took part in archery, cycling, tennis, and outdoor teambuilding skills.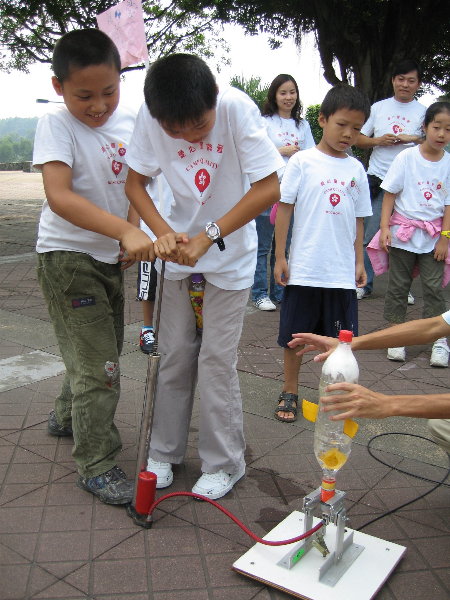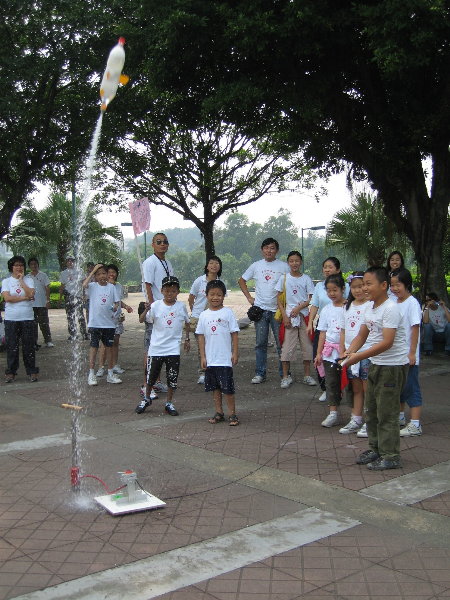 Sunday morning was another bright and early start, with more outdoor ball games, team building exercises as well as opportunity to take part in a competitive war-game played outdoors using water guns to combat the opponent team, however, rather than seeing it as a competition, our mainland campers were more interested in just having fun! For the less adventurous ones, you had the opportunity to be a "little chef" and try your skills at making fruit jelly.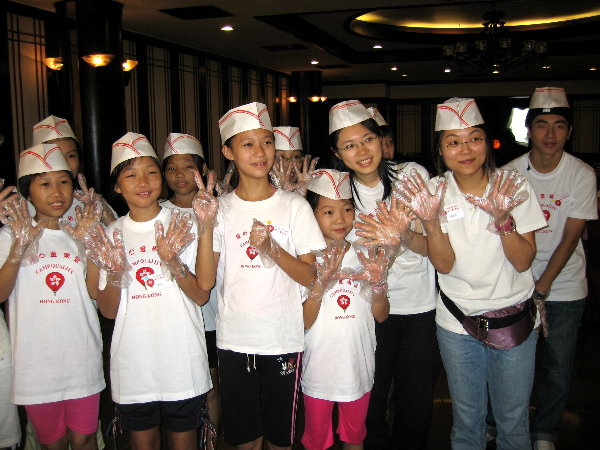 How quickly two day passes and after lunch, it was time to say good-bye to our mainland friends. Once again, Camp Quality had succeeded in bringing some hope and magic into the lives of our little young friends across the border for this mid-autumn festival.