Camp Quality in China Events
Mysterious Island Adventure Camp
On February 3rd, Camp Quality organizes its first successful Chinese new-year camp for our Sun Yat Sen campers. With the Chinese New Year being one of the most important festivities of the year for mainlanders, we were all drawn to bring some joy into the hearts of our little friends across the border. The turnout for this particular camp was encouraging with many children traveling hours to attend this two-day festivity camping event.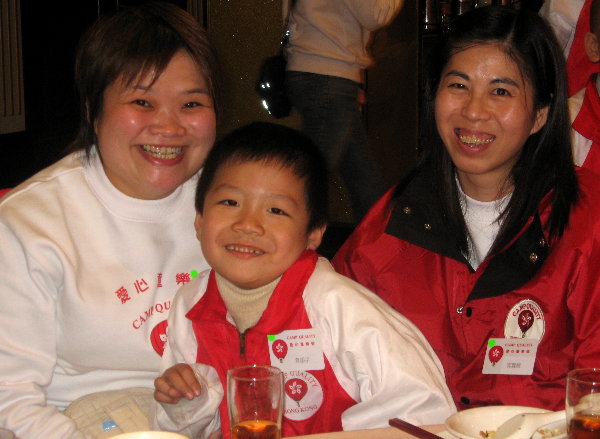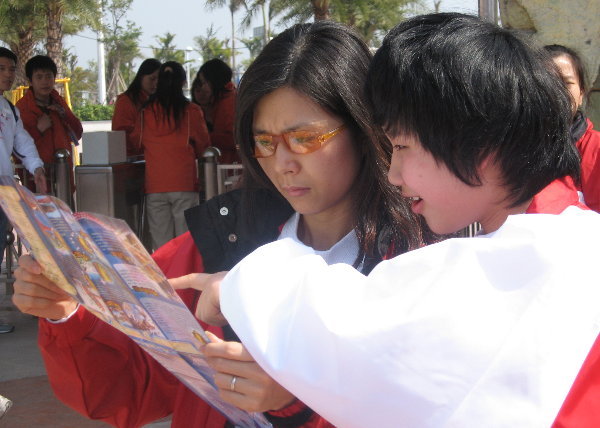 After embarking the ferry terminal, our Hong Kong companions met up with their campers at a local restaurant for lunch before departing for the Mysterious Island Theme Park with its many exciting and fun amusement rides. One of the most favourite amongst this group even for some of the younger ones, was the "High Roller" roller coaster, which twist and turn 360 degrees over several big loops!! For most of our brave campers, the excitement was over way too fast and most decided to go for a second thrill ride!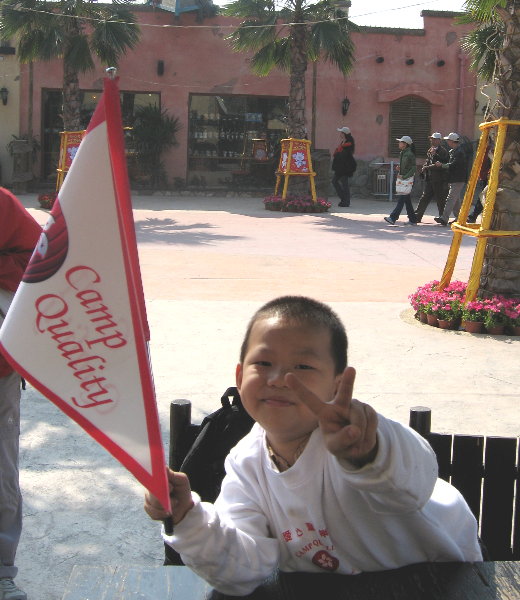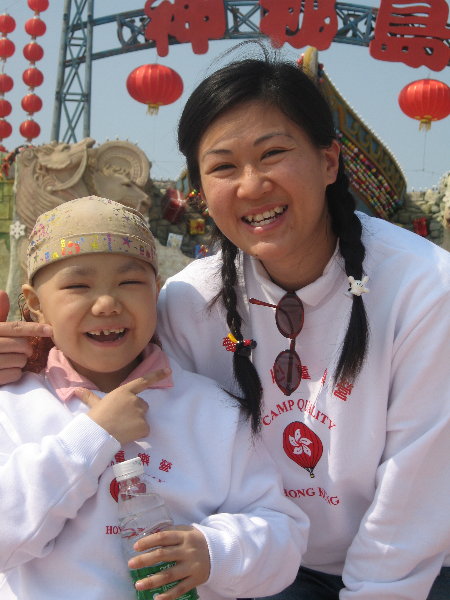 If you didn't mind getting really wet!! Then the "Gushing Dynamo" boat was for you! This ride was popular with the older campers and our companions too, who didn't mind getting water blasted on to their face! The boat navigates them through ravines, twisting and turning and the final heart- stopping moment was its vertical drop- backwards!! As everyone dried off, both campers and companions were laughing like crazy.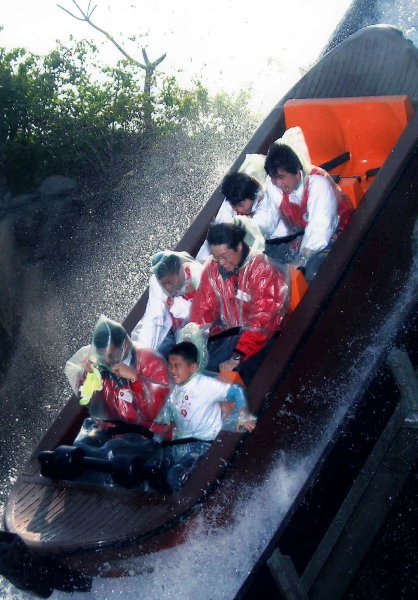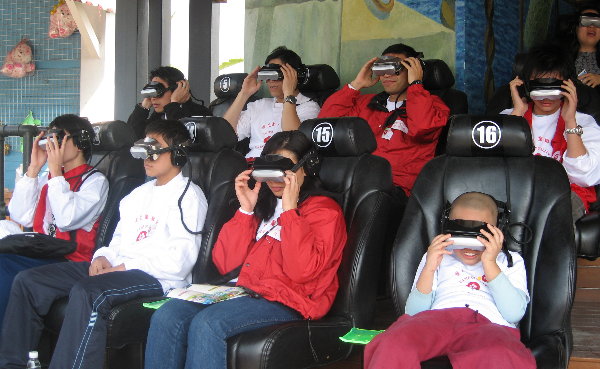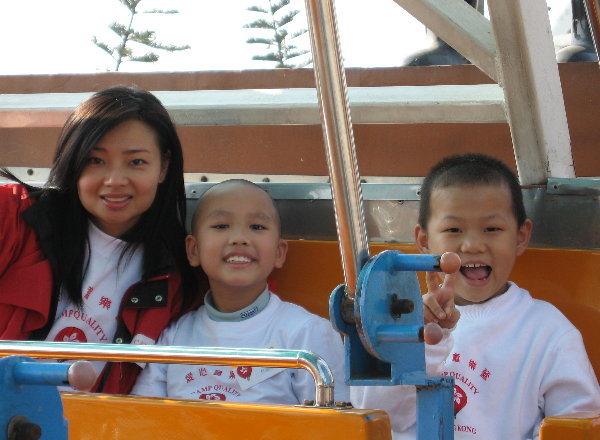 Not all our rides in the Park were just for thrill seekers, there were many rides to suit our young campers. One of our junior camper's so enjoyed the "Frog Jump" that he went on it over 10 times!!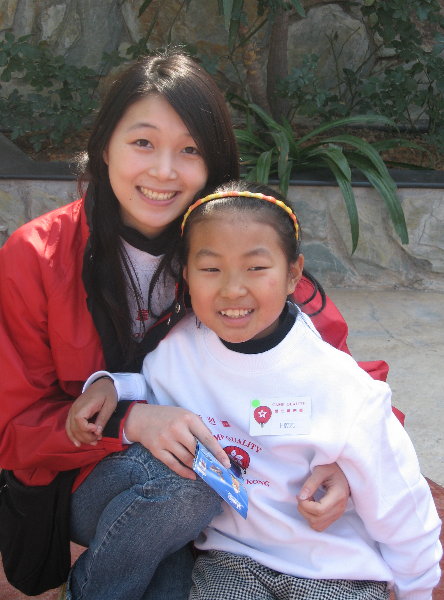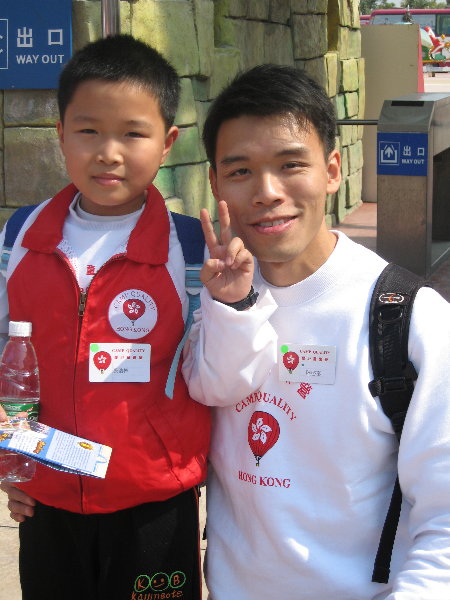 After over 4 hours at the Park, the children were feeling rather hungry by now.. We all boarded our respective buses and were then bus to the massive Ocean Spring resort complex for our dinner in one of their restaurants.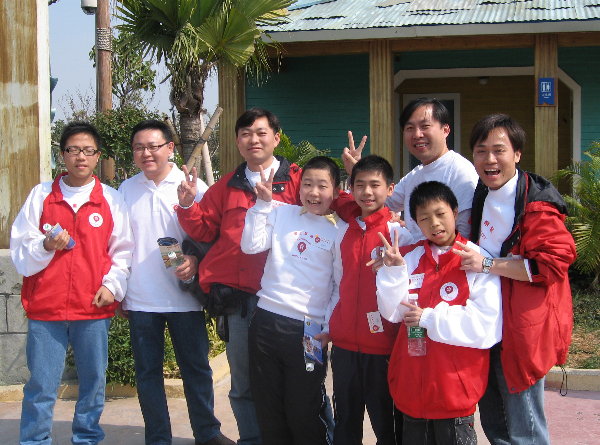 After dinner, we then descended to Ocean Spring's entertainment complex for an evening show at the complex's Fantasy Theatre. The extravaganza show entitled " A Dream by the Sea" was a spectacular one and half performance of modern dance, motorcycle acrobatics, magic and clown humour. Audience participation was encouraged at some parts of the show and one of our lucky campers got picked to participate with a prize given at the end to his delight!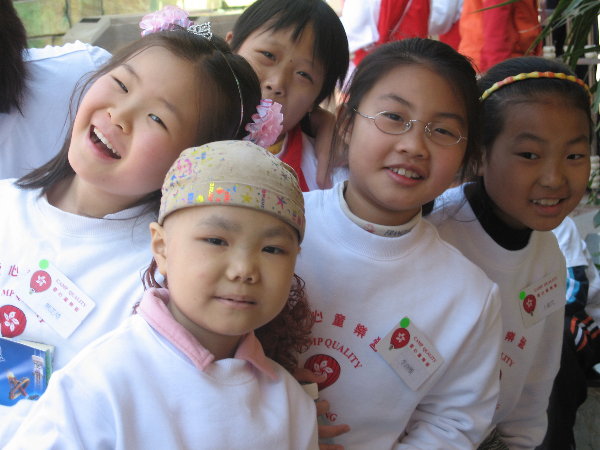 Next morning, after breakfast, we all were bused nearby to Zhuhai's "Jiuzhou Indoor Hot-Spring & Spa Club. This was great fun for a couple of hours of recreation with small hot-springs pools for those who like playing in water or for those who didn't want to go into the water, there were pool-tables for a game of snooker or table tennis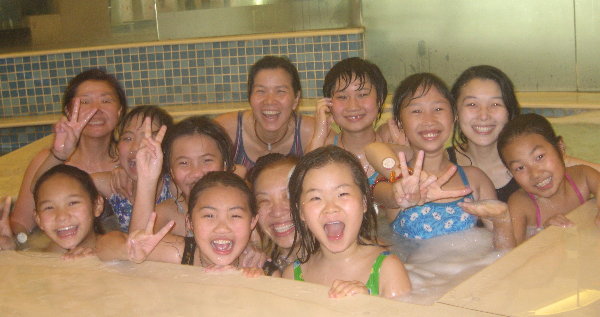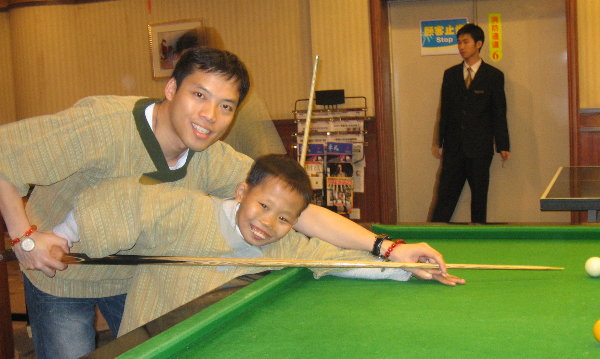 All to soon, it was nearly time to say good-bye again.. After lunch, we had to say our good-byes – our mainland campers set off back to the Sun Yat Sen hospital while our HK companions had to dash to catch the 4.00pm ferry back to Hong Kong. Everyone arrived back to HK safely on Sunday night but for our companions it had been a special camp to be able to see them again so soon.