Camp Quality in China Events
Happy Valley China Camp
A wonderful 2-day camping experience for over 40 mainland campers took place last weekend. The Camp Quality group of companions set off early on the Saturday morning from the Shun Tak Terminal to Shekou to meet up with our little campers from the Sun Yat Sen hospital.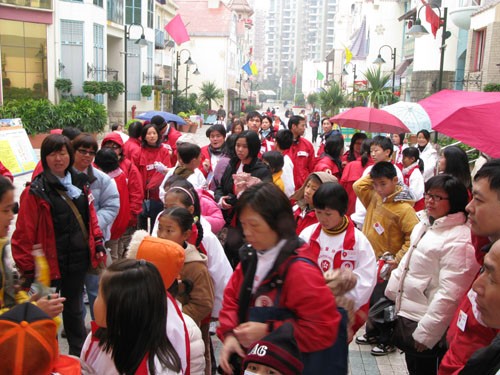 After disembarking from Shekou Pier, we boarded our bus to meet up with another busload of exciting campers who were traveling down from Guangzhou to experience the thrills and spills of what the Happy Valley Theme Park in the "Overseas Chinese Town", Shenzhen had to offer us!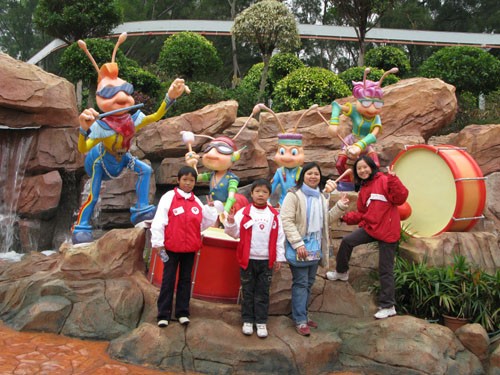 Shenzhen's Happy Valley Theme Park was a huge large scale theme park which covered an area of 35 hectares with an amazing 100 amusement attractions throughout the park, some of them being the first ones being introduced in Asia. The more adventurous campers were certainly not disappointed here since the theme park had so much variety . The Park consisted of ten major themed areas; Adventure Mountain, Goldmine Town, Maya Water Park, Happy Island, Shangri-la Woods, Typhoon Bay, Cartoon Town, Happy Plaza, Spanish Square and Magic Castle.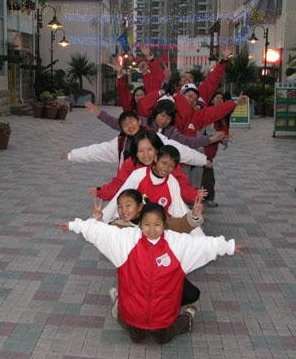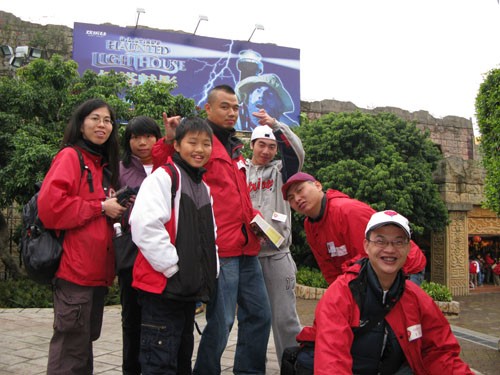 The highest point in the theme park was Adventure Mountain, it's here you will find the stomach-turning Space shot, which propels you 100ft into midair and then lets you plummet back to earth! If that was a bit too much on your stomach, there was also a Baby Roller Coaster as well as numerous attractions for the less faint-hearted!! . At Happy Valley, thrills definitely come by the minute and although it definitely was one of the chilliest camping experience for both campers and companions to date, fortunately due to the cold weather, the Park was virtually empty and the children were able to go on each of the rides several times without having to queue for hours like that normally do.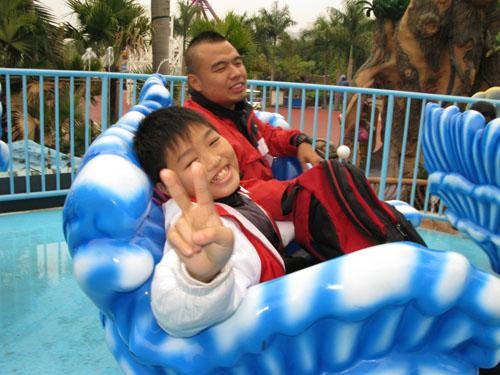 Next day, we took the kids to a special Organic Strawberry Farm, the children seemed to like nothing better than picking their own delicious strawberries on the Farm. Afterwards it was off for a short education visit to the "Chi Wan Gu Pao Tai" and the Lin Ze Xu Garden.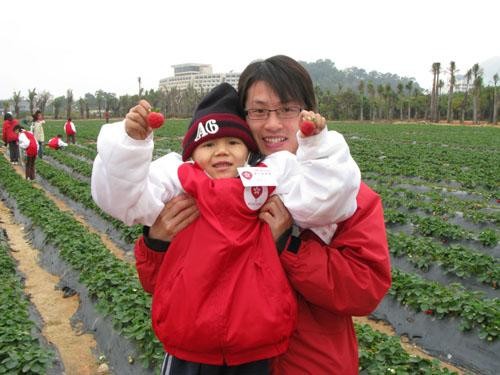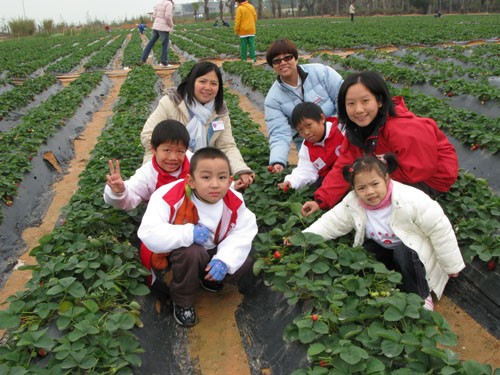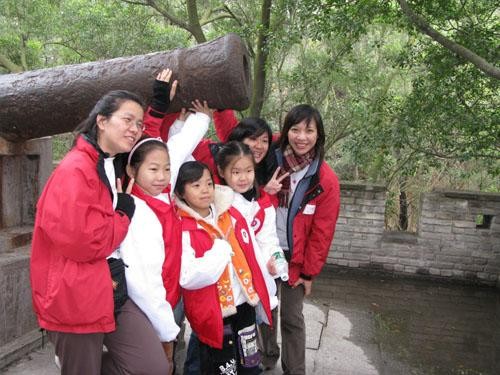 It's was definitely one of the coldest camping experience for everyone, however, our companions heart definitely warmed up considerably knowing that they've helped to raised the quality of someone's time in need during the lunar new year holidays and be reminded what a wonderful gift it can be to help some of these children who need our support during this special time of year.