Camp Quality in China Events
A Green Oasis for my Soul
I am a former patient of Zhongshan Second Hospital of Guangzhou. It has been nearly eight years since I was sick. Now I am a 16 year old student in senior high school. During my long period of illness, many pleasant and painful things took place. It was "like a multicolored shell" – I was able to experience and enjoy a colorful life. But in those bleak and lonely times I managed to find refuge. This refuge was the camping program held by Camp Quality twice a year for mainland children.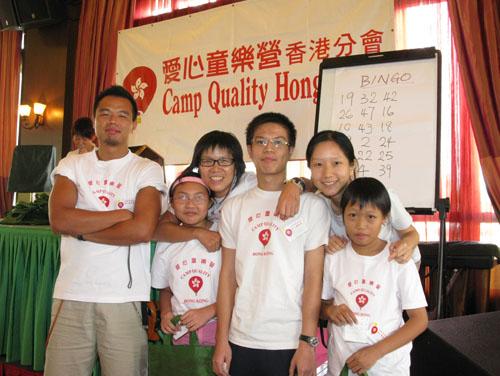 I remember when I went on a Camp Quality camp for the first time. I still was a little fat boy – I was like a balloon about to explode!  I felt both excited and nervous because I was still very young and this was the first trip I had ever been on alone without being accompanied by my parents.
When we arrived at our destination and were joined by the volunteers my nervous heart almost jumped out, as I did not know who would take care of me. Was it going to be a big sister or brother? Would he or she act as serious as a school teacher? I could not help having these thoughts. Surprisingly it was a friendly and cheerful big sister. I was able to relax a little bit!
The camp began in a Folk Village in Shenzhen where we learned many stories about minority ethnic groups. We watched wonderful performances where people dressed like lotus blossoms formed circles, some dressed as peacocks hovered in the air, and others dressed like pretty little fairies floated in the middle. Coupled with gorgeous backgrounds it all felt so poetic, as if part of a wonderland.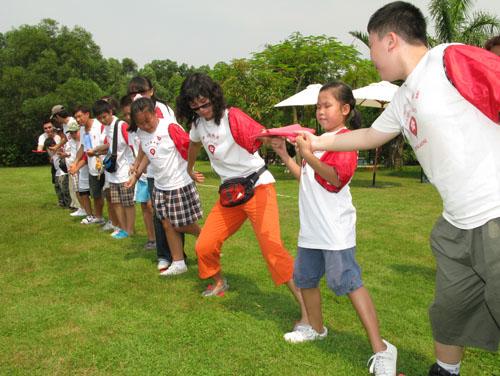 Back on the bus I was still excited and I started to sing a song. My friend sitting next to me heard me and asked me to sing for everyone in the bus. Although I was not psychologically prepared, I had no alternative but to sing some of my favorite Japanese songs. I sang a bit haltingly at first with hands trembling, as stiff as a portrait. The companion volunteers all started clapping along with me, which gave me more confidence. I felt more excited and relaxed. The longer I sang, the more excited I was. Finally, when I finished singing, they gave me a huge round of applause, which gave me great self confidence. By attending twice yearly Camp Quality camps I started to get more confident and independent. I also learnt many things that I could never learn from textbooks!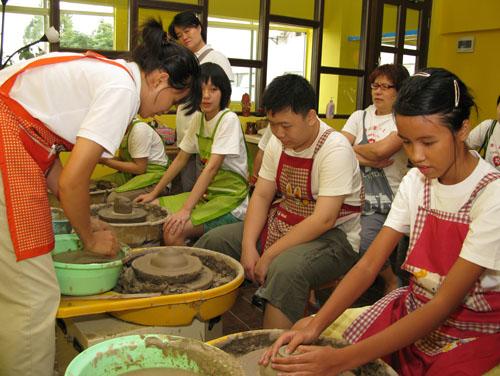 Since that first trip I no longer feel nervous. In fact I was always too excited to go to sleep just before attending a camp.  I always participate in camps whenever possible and always sing one or two songs in the bus to increase my confidence. I like to take part in Camp Quality camps very much as they enrich my learning. The camps give me an opportunity to make friends with others of a similar fate and from all walks of life. Most importantly it's nice to get the opportunity to communicate with others.
I've now grown older and have also grown mentally from the learning I received from the camps. I feel indebted to the companion volunteers as they always manage to find the time to take care of children like us in today's busy world.
During the most recent camp I attended, we went to Palm Island Resort. The companion who took care of me was a tall, strong guy who looked a little bit like a gang-leader from a TV show. We nicknamed him "gorilla". As the saying goes "one should not judge a book by its cover" and this definitely applied here because he took very good care of me. He also played with other kids like a "big kid" chasing after them in the dining room. The other children initiated a friendly war against him like members of the Eight-Power Allied Forces attacking him, and he would beat them down. It caused much laughter amongst everyone. Although I did not take part in this game, I was infected by the other camper's joy and touched by their innocence!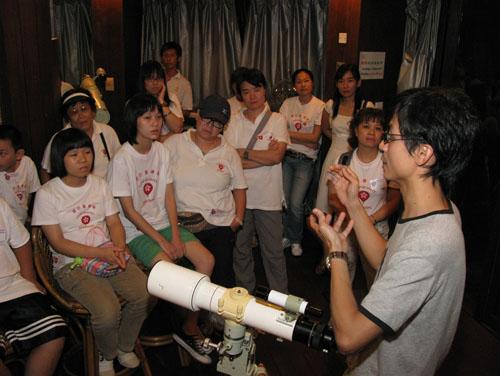 The next day we had bad news that one of the children had injured his feet and could not walk. His companion had to hold on to him so that he could still play. It was somewhat regrettable but I supported him as he was such a selfless boy. I am happy and proud to know this brother and feel that all the volunteers are like family, just like my brothers and sisters all playing with each other with much joy and happiness.
Whenever the camps come to an end, I am always very reluctant to leave. But on my way back home I feel the hope, love and joy of life. And again I find a green oasis for my soul.